Franck Dibouës, CBT psychologist in Singapore
In 2003, I graduated in clinical psychology from Paris 8 University.
During my last two years of study as an intern I treated victims of violence and among them suffered trauma. After graduating, I continued this work in a public hospital with the Forensic Medical Emergency Department and Associations for the Support of Victims of Criminal Offense in Paris and surrounding suburbs. After living in South East Asia, I returned to France to train medical staff and social workers about psychology and health. Since 2019 I'm based in Singapore.
I specialize in different approaches of change and psychotherapy including Cognitive Behavioral Therapy (CBT), Eye Movement Desensitization and Reprocessing (EDMR), relaxation, mindfulness-based interventions and hypnotherapy. The main idea is to use integrative methodology, meaning to use appropriate techniques with the right person.  
My clinical practice is supervised by Anne Françoise Chaperon.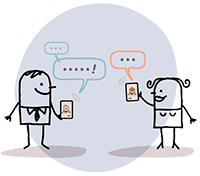 Since 2019, Co-founder and Director of Gentle Company of Care, representing Humanitude® and Institute Gineste-Marescotti in Singapore.
Clinical psychologist in Singapore on behalf of Gentle Company of Care. Conducting psychotherapy, facilitating group therapy (assertiveness training with CBT) and psychoeducation workshops on different topics related to psychology, well-being and health (e.g. how to manage panic attacks, stress management, mindful eating).
In 2016, developed consultation both online and at the Centre de Thérapie Douce in Paris. Conducted therapies following the integrative approach: CBT, hypnosis, EMDR. Personally coached people who wanted to lose weight permanently, using the method I created, La Tête et le Ventre.
Trainer since 1999: Conducted 100-150 days of training per year during 2007-2019 for Vortex Formation, IRFA Évolution, INFOR Santé, Forma Santé, EMS Formations, etc.
Psychologist at the Urgences Médico-Judiciaires (Forensic Medical Emergency Department) of the Jean Verdier Hospital in Bondy, AP-HP Group during 2005-2006.
Psychologist for debriefings after crisis situations at LCL, Le Crédit Mutuel, Carrefour, La Poste, the French Ministry of Foreign Affairs, MAIF. Ad hoc and regular missions for 2 years (2004- 2006) on behalf of INAVEM or other association providing assistance to victims of criminal offences.
Psychologist at Paris Aide aux Victimes and AAVIP de Melun for 3 years during 2003-2006. These 2 structures are associations providing assistance to victims of criminal offences.
Internships in Psychology:
EHPAD (Nursing home) Les Ormes at Montfermeil from 1999 to 2001.
SOS Victimes (Association for the Support of Victims of Criminal offense) at Bobigny undertaking to Urgences médico judiciaires (Forensic Medical Emergency Department), Jean Verdier Hospital at Bondy from 2000 to 2002.
Lagny-sur-Marne Hospital, Adult Psychiatry Department for 6 months in 2000.
 
Consultation by appointment
308 Tanglin Road
#02-09
Phoenix Park
Singapore 247974
There is a psychiatric emergency* if a person endangers himself or herself or others by his or her behavior.
SOS (Samaritans of Singapore)
24-hour hotline  1800 221 4444
24-hour hotline  6389 2222
* "Emergency in psychiatry is a request to which response cannot be deferred: there is an emergency from the moment someone asks the question, whether it is the patient, the entourage or the doctor. It requires a fast and adequate response from the care team in order to alleviate the acute nature of the psychological suffering." (Definition by the Working Group of the Mental Illness Commission, 1991)
Discover "La Tête et le Ventre"
La Tête et le Ventre (The Head and Belly) is a method that I created for people who are overweight. Ideally you are never or rarely on diet and you do not have an eating disorder such as bulimia or anorexia.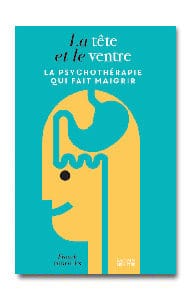 The treatment of food compulsions with Anne Françoise Chaperon, Zoom, 2020
Trial-Based Cognitive Therapy with Anne Françoise Chaperon, Paris, 2019
EMDR, with the Institut Français d'EMDR, Paris, 2016
Medical hypnosis with AFEHM, Pierre and Marie Curie Faculty of Medicine, Paris, 2016
Mindfulness-Based Cognitive Therapy (MBCT) with Dr Yasmine Liénard, Paris, 2016
Self-Assertiveness with Anne Françoise Chaperon at the AFTCC, Paris, 2012
Stress Management with Anne Victoire Rousselet, AFTCC, Paris, 2012
Cognitive and Behavioral Therapy, AFTCC, Paris, 2010 to 2012
Ethnopsychiatry seminar under the direction of Tobie Nathan, Centre Universitaire G. Devereux, Université Paris 8, Saint Denis, 2002
Psychodynamic debriefing with Carole Damiani & Pr François Lebigot, Paris, 2001
Psychotherapeutic relaxation with Dr Jean Bergès, 2000.
Legal training, persons who are victims of criminal offences, INAVEM, Paris, 2000
Improvement in Transactional Analysis with Roxanne Ravelli, Paris, 1998
Reichian Techniques with Jacques Lesage de La Haye & Dr Gérard Guasch, Paris, 1997
NLP with Roxanne Ravelli, Paris, 1996
Non-violent Communication with Marshal Rosenberg, Paris, 1995
Transactional Analysis 101 with Rémy Filliozat, Paris, 1994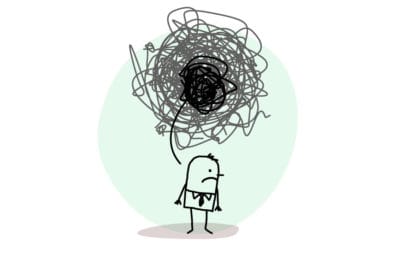 With integrative method, I manage the following disorders:
Difficulties with assertiveness, self-esteem and self-confidence, stress-related disorders, anxiety disorders, agoraphobia, panic disorders, social anxiety, OCD, phobias, mood disorders, depression.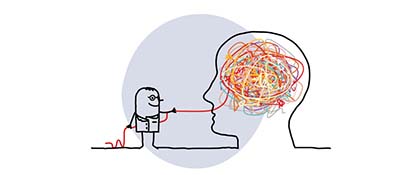 I provide various approaches for change and psychotherapy, including Cognitive and Behavioral Therapies, EMDR, relaxation, hypnosis and mindfulness-based interventions.